SFT Renaissance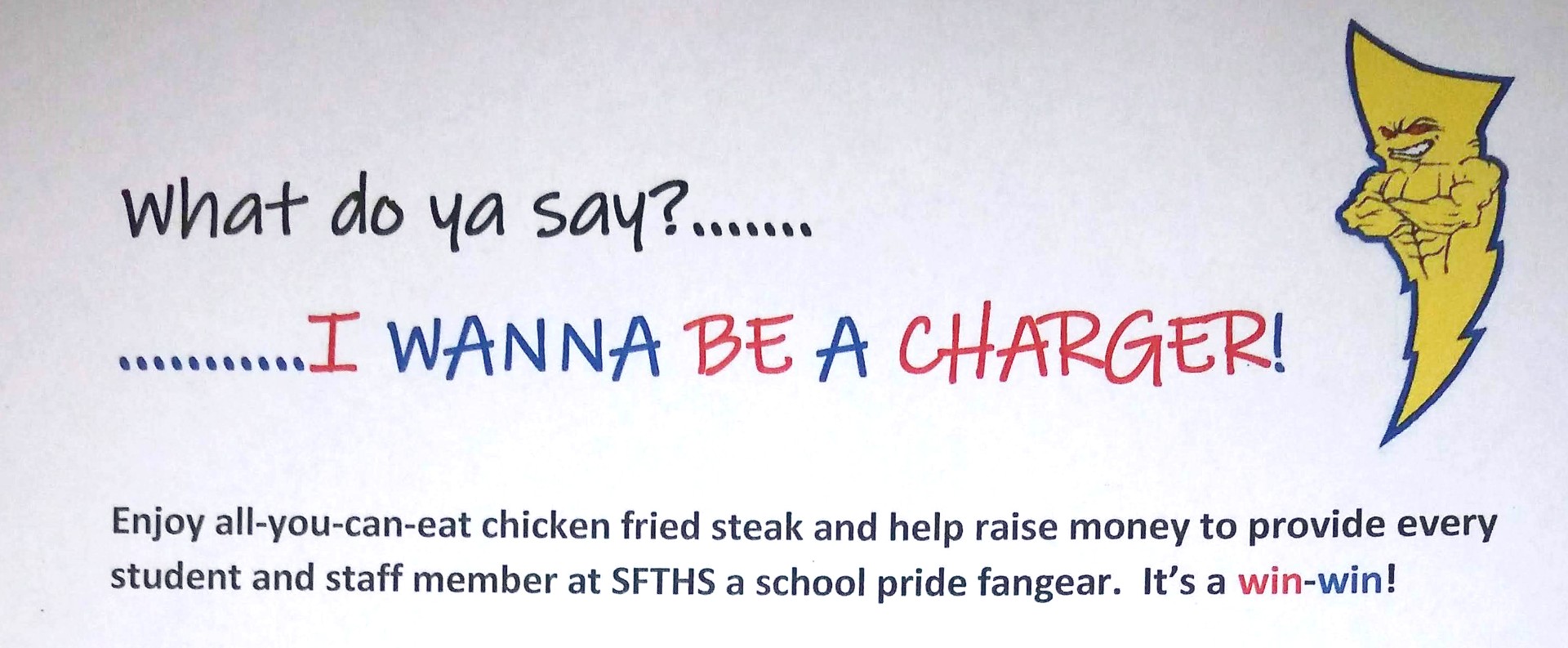 Santa Fe Trail Renaissance invites you to enjoy All-You-Can-Eat at 4 Corners on Wednesday, October 2. This is a fundraiser Buffet and it runs from 5:00-8:00 pm. It costs $8.50, and a portion of that will go Renaissance to help purchase SFTHS fangear for students, which will be given out at our annual Fall Rally.
In addition to the fabulous food, you can also enter in a 50/50 raffle at the restaurant. Tickets are $1 each or 6 for $5. You do not need to be present to win. The drawing will occur at 8:00 pm on Wednesday, Oct 2.
Renaissance is a nationally recognized organization that promotes and celebrates school pride, involvement, achievement, and improvement. Our main events are two academic rallies each year -- one in the fall and one in the spring -- where all students get to participate and a No Failing League (NFL) Party every January for students who passed all their classes first semester. Your support helps us to provide incentives and prizes to students during these events.
Thank you for your support!