Hello Scranton Preschool Families,
We are so excited and ready to welcome your children to Scranton for a great year of preschool fun! Below please find some information about this school year.
District enrollment is on August 4 from 11-7 at the High School. Please plan to attend, even if you are a returning student! Documents needed: birth certificate, immunization record, a physical from the doctor (that is from sometime within the last year).
The first day of school for Preschool is August 24th! This is different from the rest of the district, so please take note.
If your child has not previously attended a Well Child Screening, please contact me to schedule an appointment for our screenings on August 19 or 20.
Class lists will be finalized after these screenings on August 20 and will be posted to the building doors before the end of the day that day.
AM or PM session assignment- You will receive a postcard in the mail around the second week in August with this information. If you need to know sooner, please email me.
Open House Night will be on August 23rd from 5-7pm. Meet the teacher, see your classroom, bring school supplies.
Supply list is posted on the district website- click here
Change in School Calendar! This year preschool students will attend 5 days a week for the entire school year. Instead of being off every Friday in the spring in order for staff to run Well Child Screenings, these screenings will instead be held about once a month, typically on the First Friday of the month. Preschool students will not have school on these First Fridays. There is a separate Preschool Calendar to show these variations from the district calendar. Overall this change allows our students to be in school more than they have in the past. We are looking forward to some "extra" time with them!
Session Times: AM is 7:55-11:05, PM is 12:15-3:25.
Enjoy the rest of the summer and we will see you soon!
Your Preschool Team,
Janine Henry, Preschool Coordinator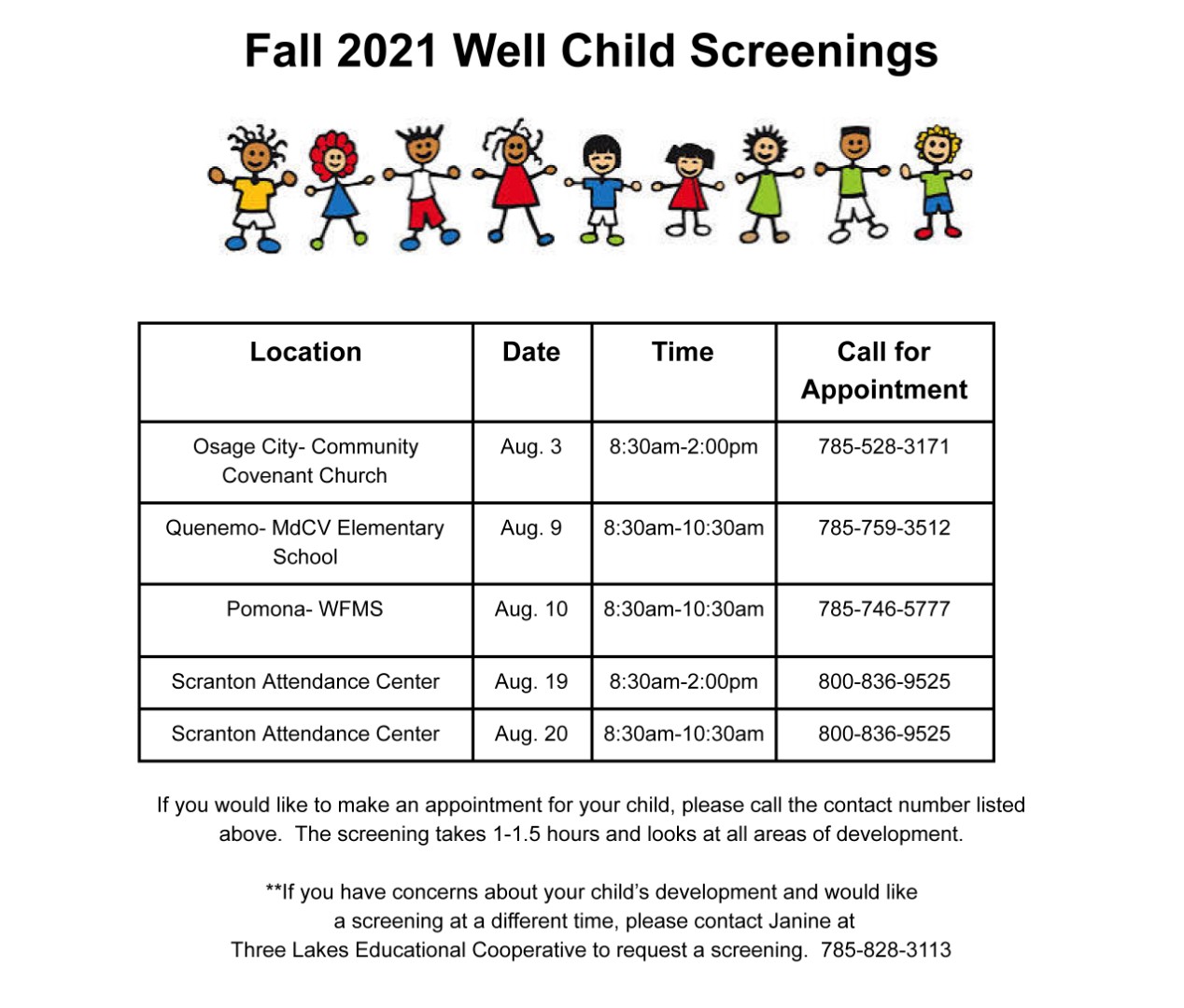 read more