KAY
KAY September 2018

The Annual Spirit Week KAY Co-Ed Volleyball Tournament was held Wednesday, September 26, 2018. No admission fee was charged - this year collected money will go to help with medical expenses for one of our own SFT students.

Each team has a Collection Box for "voting" with a donation that will continue through October 5th.

The Final Four Teams will have a championship round during Activity on Friday, October 5th. Collections boxes will be in the halls of SFT for voting until then. You can send your spare change (or paper money) to the high school until Oct 5th.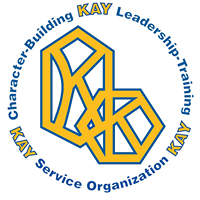 Sponsor : Mary Burgett mburgett@usd434.us